A fax solution with increased reliability and capable of systemwide interoperability
Hospitals and health systems need a fax solution and technology partner that meets today's clinical document management needs and anticipates those of tomorrow. Concord's longstanding partnerships with dozens of large healthcare providers has resulted in a platform of fully digital, turnkey fax solutions that create ease, efficiency, and quality improvement through: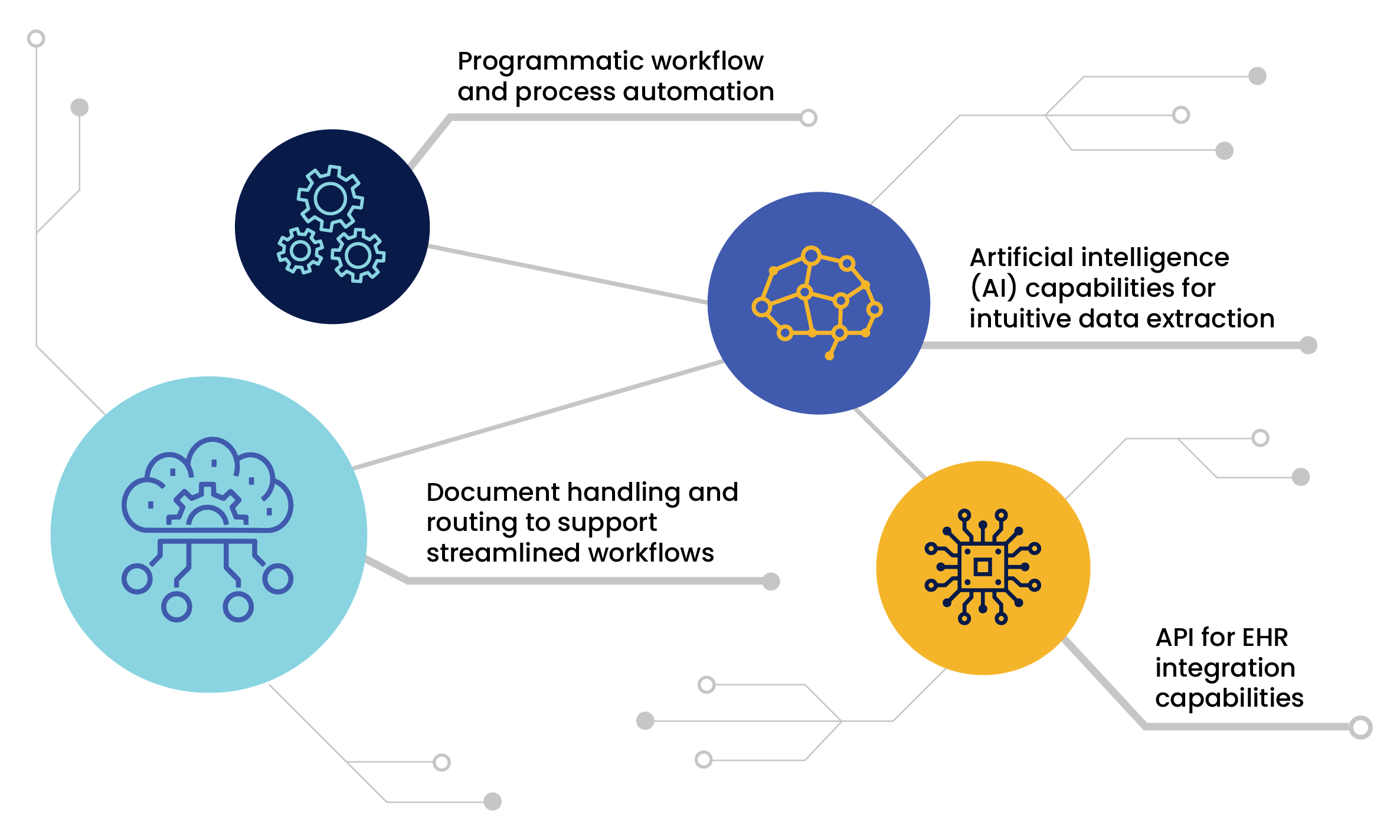 Hospitals and health providers want a reliable fax and data solution that works for them. With Concord's system of multiple data centers and intelligent call routing, the dead-end "fax retry" process is transformed. Concord's solutions also offer multiple ways to send and receive, including email, print-to-fax and the ability to interface with systems already in place. Users can also access the fax queue via Concord's online portal to monitor progress.
That reliability is then supplemented by fax routing and prioritization. AI-driven data extraction streamlines workflows so that information related to intake, referral, care coordination or claims gets to the right person at the right time.