What you'll learn in this webcast:
The effective communication of data in healthcare has the power to greatly reduce administrative overhead and enable more efficient operations. However, disparate communication methods and shifting technology standards have long hindered payer and provider organizations in optimizing their processes, and the associated administrative burden has persisted. But today, payers and providers alike are increasingly committed to solving this issue, and they're leveraging digital communication solutions to streamline communication and document-centric processes.
In this webcast, we'll dive into the results of a vendor-agnostic survey recently conducted by Concord Technologies in partnership with Xtelligent Healthcare Media. This survey was designed to better understand the pain points payer organizations experience with faxing and data communication workflows. The survey also explores ways in which payer organizations across the industry have worked to establish their own best practice solutions to overcome their most common challenges. This webcast will share those insights and take a solutions-focused approach to where the industry goes from here.


Learning objectives:
Understand the most statistically common pain points in current communication strategies between payer and provider organizations
Gain insight to how healthcare payers of varying sizes are working to solve these pain points, and where they're prioritizing focus and energy moving forward
Understand ways other payer organizations are solving these pain points today, across a wide variety of technological complexities and challenges
Speakers: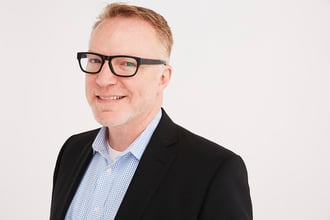 Shawn Brockman, RN, MBA
Director of Health Strategy and Applications
Concord Technologies
Shawn Brockman is a Registered Nurse with 20+ years' experience in healthcare information technology design and product development. He's also an actively practicing RN.
"Early in my nursing career, I realized that documentation tasks, communication management, payment coordination, and administrative overhead were some of the biggest obstacles to my being able to focus on patient care, coordinated hand-offs and better outcomes. Fast forward to today, and these remain some of the most difficult challenges to care (and payment) coordination in the US–and information technology is a key to the solution."
Shawn is currently Director of Health Strategy and Applications at Concord Technologies – the industry leader in advanced cloud fax technology – where the company mission is to ease the burden of managing fax communications with data extraction, guided workflow, and artificial intelligence.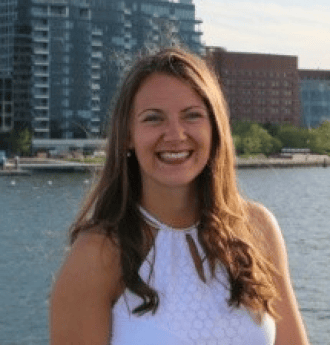 Emily Sokol, MPH
Director of Research
Xtelligent Healthcare Media
Emily is a senior researcher and editor at Xtelligent Healthcare Media. She received her master's in public health from Brown University focusing on health services, policy, and practice. During her time at Brown, Emily worked as an analyst for Blue Cross Blue Shield of Rhode Island and as a research assistant for the Center for Statistical Sciences at the university. Emily received her undergraduate degree from Boston College where she majored in English.